I know that keeping area rugs clean is a backbreaking task. They are like magnets for stubborn stains. You probably have this rug in your home lying on a Hardwood Floor. Cleaning an area rug on a hardwood floor is different from cleaning on any other floor type.
It is often the best practice if you can protect the hardwood floor while cleaning. That is why you should be careful when choosing the products and chemicals to use.
Most guides recommend that you focus on the stain and not the entire rug. Is that the right thing to do? Well, read on to find out.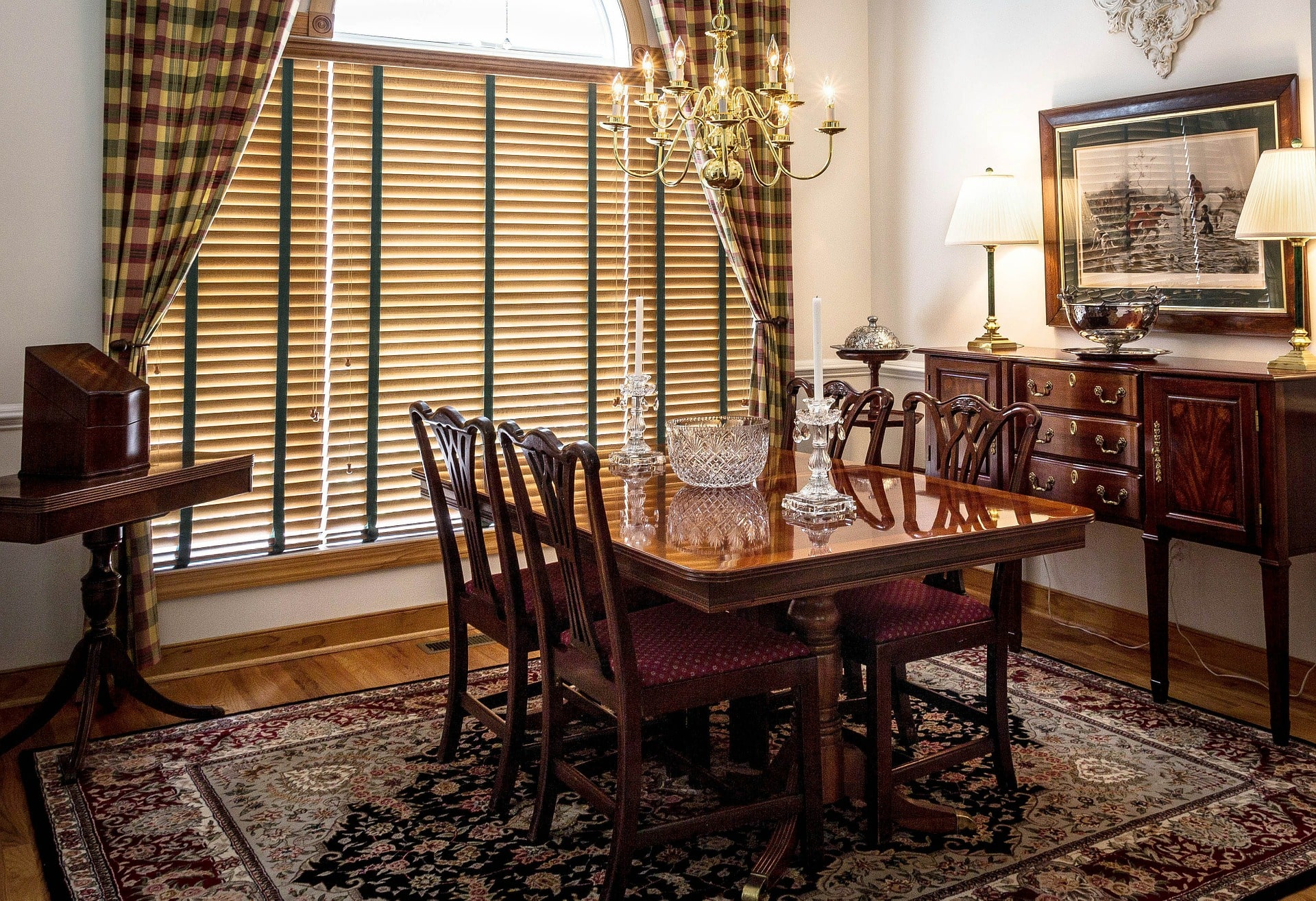 Things You Require:
1- Vacuum
2- Dishwashing liquid
3- Oxygen-based bleach
4- Carpet shampoo
5- Stain remover
6- Small bowl
7- Soft brush
8- Sponge mop
9- Baking soda
10- Steam cleaner
11- Plastic Tarp
Cleaning an Area Rug on Hardwood Floors (7 STEPS)
1- Vacuum the dirt
2- Spot clean for normal stains
3- Use baking soda for effective odor removal
4- If working on stubborn stains, prepare the area for serious cleaning
5- Shampoo your carpet
6- Use a carpet steamer to clean the rug
7- Dry the cleaned area rug
8- Fix the rug back to its spot
The steps outlined above are explained below:
STEP 1- Vacuum Away the Dirt
Rugs often get dirt and stains. Before you even think of cleaning the stubborn stains, you need to get rid of the dirt. You can vacuum the rug while it's still on the floor. If necessary, take it out for convenient vacuuming and removal of dirt.
For thorough cleaning, it is recommended that you first remove the protective pad often fixed on the bottom area. While at it, this might also be an ideal time to inspect your hardwood floor for any chipping or scratches.
STEP 2- Spot Clean
If you are dealing with small stains, you might not need to clean the entire rug. However, you must place a protective cover beneath the stained area so that moisture doesn't get to your hardwood floor as water can cause damage to wooden floors.
Not all stains require thorough cleaning. For instance, food stains are easily removable. To get the best results, use an effective dishwashing liquid mixed with warm water.
A soft brush is perfect for scrubbing. After scrubbing, allow an average of 10 minutes before drying the surface with a dry cloth.
What do you do if the stain is still visible? In that case, you can use oxygen-based bleach mixed with warm water. Strictly adhere to the manufacturer's instructions to avoid mistakes and damaging your rug.
For better drying, you should elevate the cleaned area of the rug. Elevating also offers better air circulation for adequate freshness.
STEP 3- Remove Odor From the Area Rug
Area rugs get some funny odors after continued use. That's why you need to use special detergents to get the odor out.
Baking soda is the most preferred product for removing odor from the area rugs. You sprinkle a reasonable amount of baking soda over the rug, then use a sponge mop to spread it down to the fibers gently.
It would be best to allow the baking soda to stay for a few hours on the area rug. I recommend letting it stay overnight. After that, vacuum the rug. You will have a clean, odorless, and neat area rug.
STEP 4- Create Space for Thorough Area Rug Cleaning
How do you clean a large area rug at home? As said above, Spot cleaning is perfect for normal stains. However, if you are dealing with stubborn stains on a large area rug, you need to create room for serious cleaning. You wouldn't want to damage the floor while cleaning the rug, would you?
How do you create space for cleaning? You still use the steps highlighted above. You vacuum the area to remove the dirt. After that, you roll up the rug to move to one side. Then, you also roll up the pad below your rug and move it to one side.
It would help if you also used this opportunity to clean and inspect the hardwood floor. You should also put a plastic cover (plastic tarp) over the hardwood so that water doesn't get to it. Using masking tape to secure the plastic material over the floor is ideal.
STEP 5- Use Carpet Shampoo
Consider using a carpet shampoo to clean the area rug at this point. Since the hardwood floor is safe now, you have nothing to worry about. Apply the shampoo on a brush or a sponge mop. After that, scrub the rug.
Ensure you use the right amounts of shampoo. The sponge mop is perfect for normal stains, while the brush is ideal for stubborn stains.
After shampooing and cleaning, rinse your rug using clean water. Rinsing helps to remove soap residue. While rinsing, you must replace the water repeatedly to make sure that all the soap is out.
STEP 6- Use Carpet Steamer
Since the room is prepared, you can use a carpet steamer to clean your rug. You don't have to buy the steamer; you can just rent it. It is important to strictly adhere to the manufacturer's instructions when using the carpet steamer.
STEP 7- Dry the Rug
After cleaning, dry the rug using a fan or any other method you prefer. Turning on the ceiling fan enhances air circulation and allows fast drying of the area rug. It would help if you also turned it over so that backside dries up as well.
Once you have cleaned and dried the area rug, now it's time to get it back to its initial spot.
Quick FAQs
How Often Should I Clean an Area Rug on Hardwood Floor?
Vacuuming your area rug weekly is a good practice. If you want to prevent dirt from penetrating the fiber, you should consider vacuuming it more than once a week.
The more often you clean your rug, the cleaner it remains. However, don't vacuum too often to avoid destroying the fiber.
Can You Steam Clean an Area Rug on the Hardwood Floor?
Yes, you can steam clean an area rug on your hardwood floor but with added protection to the floor. Using plastic covers beneath the area rug protects your hardwood floor from moisture damage.
Conclusion
Now you know how to clean an area rug on hardwood floors. The process is simple. Ensure you follow the steps outlined above and there you go! You will have a spotless area rug smelling fresh and nice.

Good luck with your cleaning project!