So you are tired of raking those leaves. I know it costs you time and gives you back pain. Although good old raking is a cheap way to clear your lawn or backyard, it surely has its disadvantages.
That is why you need something quick and effective. And yes, you know what that is!
Leaf blowers come in a variety of shapes and sizes. They can be mechanical, battery-powered, or gas-powered.
Commercial leaf vacuums are among the most useful tools for keeping your backyard, lawn, and garage in good shape. Using them is much easier compared to the tedious raking process.
Modern vacuums come with mulchers that crush leaves into small pieces. They also have a collection bag attached to the rear section. It allows you to collect debris, which you can use for other purposes in your gardens like growing rose bushes and for protection in the winter season.
BES FOR
PRODUCT
WEIGHT
SPEED
LEAF REDUCTION
AIRFLOW
Best Overall
Toro 51621 UltraPlus
8.9 lbs
250 mph
Vacuum
Blower
Shredder
97%
340 CFM blower
405 CFM Vacuum
Best Airflow
WORX WG512 Trivac
8.6 lbs
70 mph
Vacuum
Blower
Shredder
16:1
93.75%
600 CFM
Best Budget
Toro 51619
8.5 lbs
250 mph
Vacuum
Blower
Shredder
88%
340 CFM blower
405 CFM Vacuum
Best Handheld Blower
Husqvarna 952711925 125B
9.4 lbs
170 mph
Blower
–
425 CFM
Best Low Noise Blower
DEWALT 20V MAX XR
5.43 lbs
125 mph
Blower
–
450 CFM
Best Lightweight (Vacuum+Blower+Shredder)
Greenworks 40V 185 MPH
5.6 lbs
185 mph
Blower
Vacuum
10:1
340 CFM
Best Lightweight (Only Blower)
ECHO PB-2520
1.52 lbs
170 mph
Blower
–
453 CFM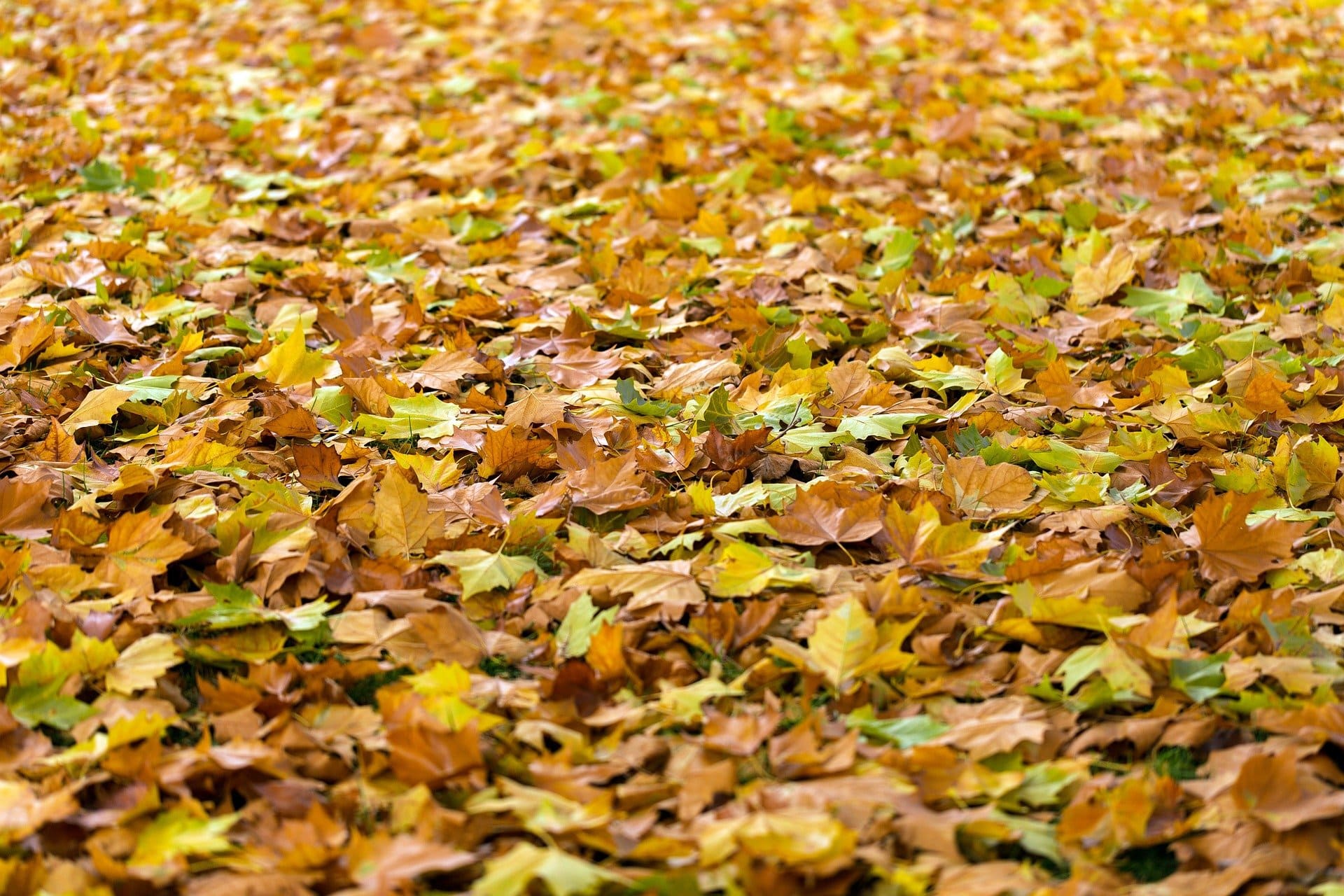 Top 7 | Best Commercial Leaf Vacuums | 2021
1. Best Overall – Toro 51621 UltraPlus
The Toro 51621 leaf vacuum (Click to see the price on Amazon) is a splendid device at the top of our list.
FEATURES
With a speed of up to 250 mph, the product offers great strength. It is a 3 – in – 1 machine and can act as a mulcher, a leaf blower, or a shredder. The machine uses less time to cover a large area.
Toro UtraPlus has a swinging vent that moves to and fro, hence allowing you to work smoothly. With this feature, you won`t have the stress of engaging your wrist too much, which can be tiresome at times.
The device has a base unit, vacuum tube, zip bag (22 inches by 30 inches), and cord storage.
SPECS
Weighs 8.9 pounds
Speed of 250 miles per hour
450 CFM for wet areas and 350 CFM for dry areas
STRENGTHS
1- It is less expensive, so you don`t have to burn a hole in your pocket.
2- With a weight of 8.9 pounds, the device is light, portable, and easy to walk around with. However, it is still powerful to do bulky work within a short period.
3- Its dimension allows for easy storage as it won`t take much space in your home.
4- It allows you to change the speed from high to shredding and vice versa depending on what you are doing.
5- The vacuum mode provides you with 410 CFM of airflow for wet places, while the blower mode has 350 CFM for dry areas.
6- The machine works best in all seasons. It also has attachments for other places like a compressed or rigid surface.
7- The Shredz – All – Ring will smoothly scrap down all mulched leaves into smaller and finer debris.
2. Best Airflow – WORX WG512 Trivac 2.0
With a 12 amp – motor, this commercial leaf vacuum (Click to see the price on Amazon) generates up to 16, 500 rotations per minute (RPM), blowing all kinds of debris in your garden, however stubborn they are!
DESIGN & FEEL
The machine is light, and it won`t exhaust you. It is designated for one-hand operation! So you can work all day without tiring. Trivac does not waste your time in the field as you can easily switch from vac to mulch within seconds.
WG512 allows you to adjust the speed to get maximum performance depending on the kind of work. Even the hard-to-reach corners can get blown by this machine by just controlling the blowing speed. In just a matter of seconds, you can easily detach the bag.
FEATURES
With WORX machines, you can sleep without stress, knowing very well that your yard is well taken care of. It is maneuverable so you don`t have to strain as you shred or vacuum your compound.
The machine comes equipped with a 2 – speed control mechanism with an airflow capacity of 600 CFM. With this high speed, you can vacuum and mulch anything with just a few passes.
At 70 mph airflow, you can mulch at a ratio of 16:1. You can then dispose of the compost or even place it in your garden to decompose. This also means that if you want to transport a large volume of leaves to another location, you can convert the leaf load of 16 trucks into just one truck
It comes with more than enough bag capacity of 1.4 bushels to collect all the debris in your yard.
SPECS
Has a speed of 70 miles per hour.
It is a 3 – in – 1 machine: mulcher, leaf blower, and vacuum.
Has a 12 – amp battery for maximum performance.
Has an airflow capacity of 600 CFM.
It has two-speed variations whereby low speed works in light duties and high speed for heavy works.
Designed for working with one hand.
It weighs less than 10 pounds.
STRENGTHS
1- It's light and efficient, hence easy maneuverability.
2- It's easy to use the device.
3- Its long lasting, high efficiency metal impeller gives a 16:1 ratio mulch in seconds.
4- This commercial leaf mulcher has an air capacity of 600 CFM which blows out at 75 MPH at 16, 500 revolutions per second. This power is enough to blow any stubborn debris in your yard.
WEAKNESSES
1- It won't pick up falling branches and pine cones.
3. Best Budget – Toro 51619
The Toro 51619 (Click to see the price on Amazon) is a portable device that is strong enough to blow all kinds of dirt in your compound. It is a high-performing leaf blower with an air blow capacity of 250 mph. It is a 3-in-1 machine that can blow, mulch, and vacuum. It is a well-rated machine that is powerful and easy to operate.
You can easily change the functionality of this unit depending on your work. It comes with a set of storage hooks, a vacuum tube, a blower tube, a concentrator nozzle, and a zip bag (22 inches by 30 inches) for device storage.
The machine is small enough, so it will take very little space in your room. Its maintenance is also cheap.
SPECS
Weighs 8.5 pounds.
Has an inbuilt speed of 250 Miles per Hour.
Has an airflow capacity of 410 CFM in vac mode and 350 CFM in blow mode.
3-in-1 machine: leaf shredder, leaf vacuum, and blower.
Has variable speed control in both vac and blower mode.
STRENGTHS
1- Its powerful air blow of up to 250mph clears all kinds of debris, whether light or heavy, in your compound. Whether the leaves are in tight corners or open spaces, it will blow them out.
2- It can reduce about 88% of mulched debris to about 0.5 inches or less. This size is manageable as you can just spread in your farm to decompose.
3- It converts within a blink of an eye from a blower to a powerful vacuum and vice versa.
4- The device has a variable speed for both blower and vacuum.
5- Bottom-up zip: the vacuum bag has a strategic design of a bottom zip for easy emptying durability.
6- You can easily store it in your room as it does not take much space.
7- It is portable and lightweight.
WEAKNESSES
1- Clearing up wet leaves will not be as easy as dry ones.
4. Best Handheld Blower – Husqvarna 952711925 125B
This (Click to see the price on Amazon) is a comprehensive device that has high power. Handheld blowers are easy to maneuver as they can reach gutters, rooftops, and other hard-to-reach areas. As they are cordless, so they do not make as much sound as the corded models do. Also, this makes them lighter as well.
DESIGN & FEEL
The blower tube is upgraded to match the handle. The purpose of this is to reduce stress on the wrist. You can easily adjust the length of the tube in order to avoid bending and reaching tight corners.
There are 3 black tubes that come with the unit, a basic one that attaches to the unit, an attachment tube with an open mouth, and another attachment tube with a flat mouth that blows the air at an angle and in a stronger way. The basic tube directly fits into the orange mouth of the unit.
The blower mouth will have a screw that you need to unscrew before getting started. There is a little hook on the basic tube that keeps the tube in place in the mouth. Once you attach the tube and push it in, the hook will set into its place, and then you can put the screw back on.
To put the attachment tubes on the basic tube, just slip it on and twist. It will lock itself into place.
There is a little white bottle that houses the fuel. You just have to open the cap and fill in the required amount of gas. At the back of the blower, there is a provision to change the filter. To start off the blower, press the primer bulb 10 times, pull the choke o the left, push the speed control all the way forward, and simply pull the rope a few times.
FEATURES
This leaf blower has a feature of cruise control to set fan speed. It allows you to do your job continuously without any interruption as you can lock the device blowing speed. The device has a 1.1 horsepower of power output. With this power, it can generate 170 mph.
It allows you to have free space as you enjoy blowing. Also, it has an automated return stop switch, the machine can automatically switch to an on position. So you don't have to press while starting.
The machine comes with a 2-year warranty!
SPECS
Has a speed of 170 miles per hour
Has an airflow capacity of 425 CFM
Power output of 1.1 hp
Has an auto–return switch: returns to on mode automatically
STRENGTHS
1- The engine has a modernized system to reduce pollution by 75% through its exhaust emissions.
2- It is less expensive and pocket-friendly.
3- You don't have to struggle to look for batteries as it uses the same batteries as other handheld devices.
4- It has a powerful cordless motor. It is light and also quiet.
5- To reduce the stress on hands and arms, this product is built with anti – vibrations technology to help absorb all kinds of vibrations from the device.
6- You can easily set the fan speed for efficiency.
WEAKNESSES
1- This product is a little heavy (about a pound) compared to other blower vacs.
2- The unit is a little thirsty when it comes to fuel consumption.
5. Best Low Noise – DEWALT 20V MAX XR
DeWALT is a brand that needs no introduction.
This commercial leaf blower (Click to see the price on Amazon) is easy to use and cheap to maintain. It produces a noise level that is measured at just 66 dbA. This is certainly one of the lowest ones. So this product is ideal for regions and settings that are sensitive to noise.
With a battery of 5 Ah, the device can blow debris at 450 CFM with an air volume capacity of 125 mph. This velocity can blow off all kinds of dirt in your yard.
For light- and medium-duty jobs such as cleaning driveways and places with a small number of leaves, this. The brushless motor is powerful. It also means that you will use the device for a longer period.
This device has an ergonomic design. It will give you less strain and fatigue. Even though the blower is lightweight, it has a heavy-duty system that withstands heavy pressures and work.
It has a variable speed for various tasks and a speed lock for constant blowing. The speed lock will help you maximize your work as well as complete it in less time. The device is also portable and easy to store. It will cost you almost no space in your room.
SPECS
The battery functionality of this blow goes up to 450 CFM
The motor produces low noise
Has variable trigger and speed lock for maximum production
Lightweight with ergonomic design
STRENGTHS
1- You will comfortably blow any dirt without straining or getting fatigued.
2- You won't have to mix gas and oil as it is battery-operated.
3- With just a single press of a button, the device starts or stops immediately.
4- The device is less noisy. It will take care of you as well as your neighbors.
5- No fumes.
6- Brushless motor for longevity.
WEAKNESSES
1- If you want to clean the whole yard on a regular basis, you need something bigger as the battery dies in about 25 minutes.
2- The 5 amp battery can take up to 1.5 hours to charge.
6. Best Lightweight (Vacuum+Blower+Shredder) – Greenworks 40V
DESIGN & FEEL
The product (Click to see price o Amazon) has a natural look to it with its green color that is natural for the eyes to process.
At the top, there is a handle and on the top of the handle, there is a push-button for power, and just next to it is the Turbo Button for increased power. There is a Speed-Dial at the top, with 6 speed options, that enables you to select your required wind speed with just your thumb.
Holding the blower feels nice as the handle has a cushion grip.
At the bottom of the blower, is a cap that opens up to let the vacuum tube attach to it. When you open it, you can see the meta impeller that shreds the leaves. The 40V Lithium-Ion Battery that comes with the unit is quite powerful as the whole machine depends upon it. It has an indicator that tells the battery life.
The collection bag can be attached on one side and then can be worn by you as it has a nice strap with it. Make sure to keep the bag zipped up while vacuuming the leaves.
PERFORMANCE
This blower vac does not require any oil or gas but still manages to deliver gas-like power. The blower/vac uses a brushless motor which enables it to perform tasks quietly and increases its life.
It has an ergonomic design and a weight of just 5.6 lbs, making it a breeze to carry the vac from one point to another.
It is built for smaller operations like clearing up your driveways, lawn, patio, and sidewalks. The runtime according to the company is 60minutes. It does run for up to 21 minutes on High blower mode.
With 6 different speed controls, the blower/vac is able to deliver power for up to 185 mph of airspeed. The mulch ratio of this product is 10:1 which is just alright but not the best.
For areas up to half an acre, this bower vac is an ideal tool. It comes with a battery, a leaf collection bag, and a battery charger.
SPECS
Has a metal impeller.
Cordless 40V power.
Mulch ratio of 10:1
Brushless motor
Weight: 5.6 lbs
STRENGTHS
1- It makes less noise.
2- As it is cordless, it allows easy maneuverability.
3- It is ideal for people with joint pains as it is light.
WEAKNESSES
1- It cannot be used for large areas as it would run out of battery after around 20 minutes on High power.
7. Best Lightweight (Only Blower) – ECHO PB-2520
DESIGN & FEEL
ECHO PB-2520 Handheld Leaf Blower (Click to see price o Amazon) is a super lightweight machine at only 1.52 pounds.
When you open the box, you will get a curved-looking tube and a straight tube, both black in color, along with the blower unit itself. The curved tube goes into the blower power unit. The end with the rings and ribs is the side that goes into the blower. Just push it in until it snaps into place. The straight tube fits onto the curved tube but simply pushing and rotating.
On the right side of the red power unit, you see a pull rope, spark plug, air cleaner. The fuel tank is Underneath the blower. On the left side, there is just a guard protecting the engine.
The top of the handle houses an on/off switch. There is a throttle control underneath the handle to control speed. And just to its side is a lever to lock the speed.
The fuel tank can be simply opened to fill it with gas.
To turn on the blower, you need to press the primer bulb a few times until you see the fuel rising up, then push the choke all the way up, push the on/off button, and while pressing the throttle button, pull the rope a few times.
PERFORMANCE
With a 25.4 cc 2-stroke engine, you get a good amount of power to blow away the dried and wet leaves.
If we talk about the power, the lower produces 453 CFM of power. It can blow away the debris at a wind speed of 170 mph.
The curved design of the tube helps in easy maneuverability and handling, thereby giving you less strain and fatigue.
The company gives a 5-year consumer and a 2-year commercial warranty.
SPECS
Weighs only 1.52 lbs
453 CFM
Air speed of 170 mph
25.4 cc 22 stroke engine
STRENGTHS
1- It is extremely lightweight
2- The long warranty period speaks of its durability
3- Strength is commendable
WEAKNESSES
1- Could have been better if it could vacuum as well.
What you Need to Know when Buying a Commercial Leaf Vacuum
To have your yard exemplarily clean, you need to wisely choose a leaf vacuum. There are many brands out there. Choosing the right product is important if you want to enjoy it for a long time. There are factors that will help you identify the right commercial leaf vacuum.
1- Bag Capacity and Volume
While working in your yard with a vacuum, you don`t need unnecessary interruptions that interfere with your work. You can imagine having a bag size with a small volume or capacity that requires you to empty every minute.
Doesn't that sound tedious and tiresome?
Bigger capacity bags are always the best. So as you purchase any commercial leaf vacuum, consider checking the bag capacity. The bag capacity goes up to 250 liters for self-propelled machines. They can be mentioned in dimensions or in bushels. So make the correct choice.
2- How portable is the machine?
It is the most crucial factor to consider because I am sure you won't like straining during work. Look for the weight of the device. Will you be able to walk around with it, or is too heavy?
It is good to look for a lightweight device so that you don't strain or get fatigued during work, it will also save you storage space in your home. Bulky machines have their cons. Operating heavy-duty appliances is also not easy.
You also have to consider the power of the machine so that even lightweight machines can handle those heavy-duty tasks.
3- Fuel Powered, Cordless or Gas Powered?
Commercial leaf vacuums come in different forms. Some are gas-powered, while others are electric. Many are cordless. You need to make a decision here based on the kind of work you have.
Most electric devices are quiet, less expensive to buy and maintain, and emission-free which also makes them eco-friendly. They run without stopping until the work gets done.
Gas machines, on the other side, do not have continuous runtime. However, they have a design for heavy-duty. They function better in places where there are no outlets. But the worst thing is that they are not environmentally friendly. They tend to emit hazardous waste and exhaust.
The cordless leaf vacuum works best in light duties. Their maneuverability is unlimited and always the best. These machines do not emit any harmful fumes that result in damage to the environment. However, they run out of battery.
So for this one, you need to be wise while choosing depending on the type of area that you are targeting, nature of work, amount of movement reqired, and the availability of power there!
4- Siphon Strength and Speed Discrepancy
The most important thing you should consider before you buy is the speed variation and the siphon strength. It will determine how fast your work will end?
Best commercial leaf vacuum with good speed discrepancy and the best suction ability perform very well in wet environments. It is the most fundamental feature you won't like to forget.
If you got a powerful leaf vacuum with good variation and suction, your work could get done faster. Speed discrepancy will help you to balance between the blowing power with the dirt and the place getting cleaned.
The cubic feet per minute (CFM) represents the siphon or suction strength. So check them before purchasing.
5- Brand
The most crucial thing is to get products from the most trusted.

At times small companies that have been looked down upon by people offer the best quality products. Sometimes they may not be popular, but they sell the best devices. However, mostly you need to check from the well-rated brands also because that's where you will get the best warranty offers.
Finally, do not rush to buy a machine just because of the name of the manufacturer. All we need is to get the best leaf vacuum that will better our yards. It is not about the name!
6- Flexibility of the Machine
A very crucial question you need to ask yourself is whether the machine you are buying can multi-task? You need to have one piece of equipment with several functionalities. It will reduce your load of carrying several tools and switching them every time. One machine with several functions not only makes your work easy but also fast.
Some commercial leaf vacuums have more functionality. They serve as mulchers, leaf blowers, and leaf vacuums.
If you don't have a single purpose in mind, I recommend that you get a device with a multipurpose mechanism.
This mechanism will give you the freedom to choose the required mode, depending on what you intend to do. And the best thing about flexible devices is that most of them have automated systems. They automatically switch to another function with a push of a button.
See if you can get a Blower, vacuum, and a mulcher in one machine.
Conclusion
Fallen leaves and branches make your garden look unkempt and less attractive. They also look messy. However, with the right machine, you are sorted.
Commercial leaf vacuums are powerful enough to get rid of all debris, including heavy ones. Renowned brands like Toro have been in the market for decades have mastered the different needs of their clients.
After careful comparisons, I have recommended some of the best commercial leaf vacuums on the market in the review above. Go ahead and buy yours!
Cheers!